Are you a fan of our Deep Sea Salt Scrub? Well, then you will love our new Deep Sea Goat Milk Soap! We have decided to make a soap to match each of our scrubs, so over the next few months, with the exception of the seasonal soaps, our new soaps will be a scent that you may already be familiar with. We are starting with the Deep Sea since it is personally my favorite scrub!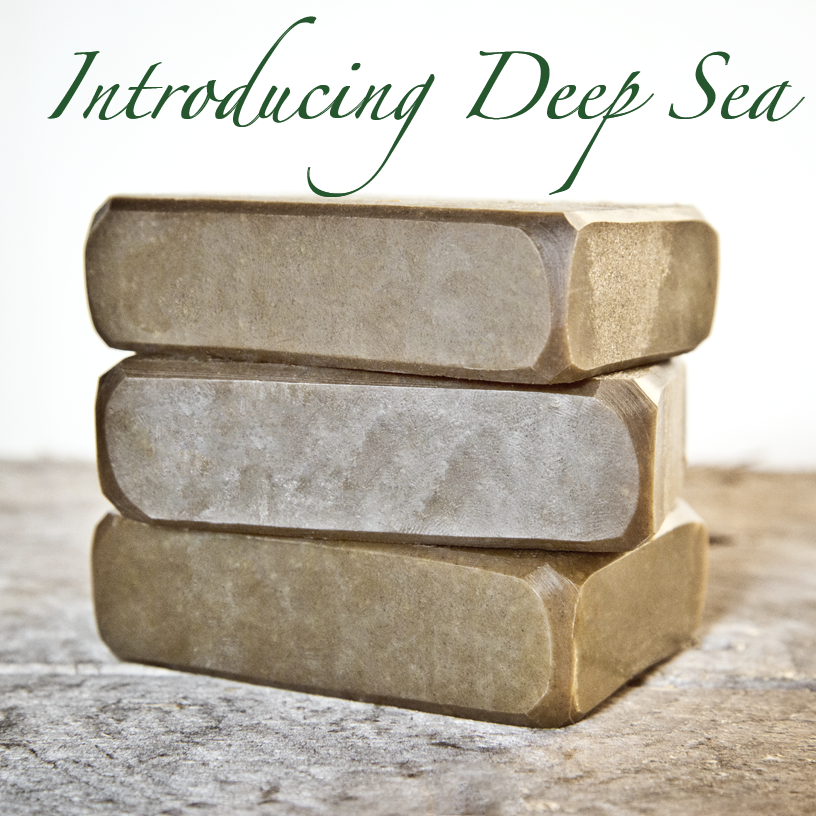 This is an amazing smelling soap that is packed with added benefits! The ingredients of this soap are vastly different than any of our other soaps.
Kelp Powder: Is loaded with Omega-3 Essential Fatty Acids and is most often used in skin care products as an anti-aging agent.
Spirulina: An oceanic algue, spirulina has been said to ward off free-radicals, eliminate toxins from skin, and speed up cell turnover allowing for faster healing. It has also been known to help with preventing acne.
Orange Peel Powder: Has been said to eliminate acne, black heads, and dark spots from skin.
Rosemary: Has long been known as an anti-inflammatory
Eucalyptus: Is said to be a healer, while eliminating muscle pain and relieving sinus congestion.
Juniper Berry: Has anti-microbal properties and contains powerful antioxidants.
Beyond having an wonderful smell this soap has amazing benefits that will leave you feeling refreshed… and it's now available on our website!