It's the first of the month! Which means we are debuting a new soap…. We are thrilled to introduce our new Canine Shampoo!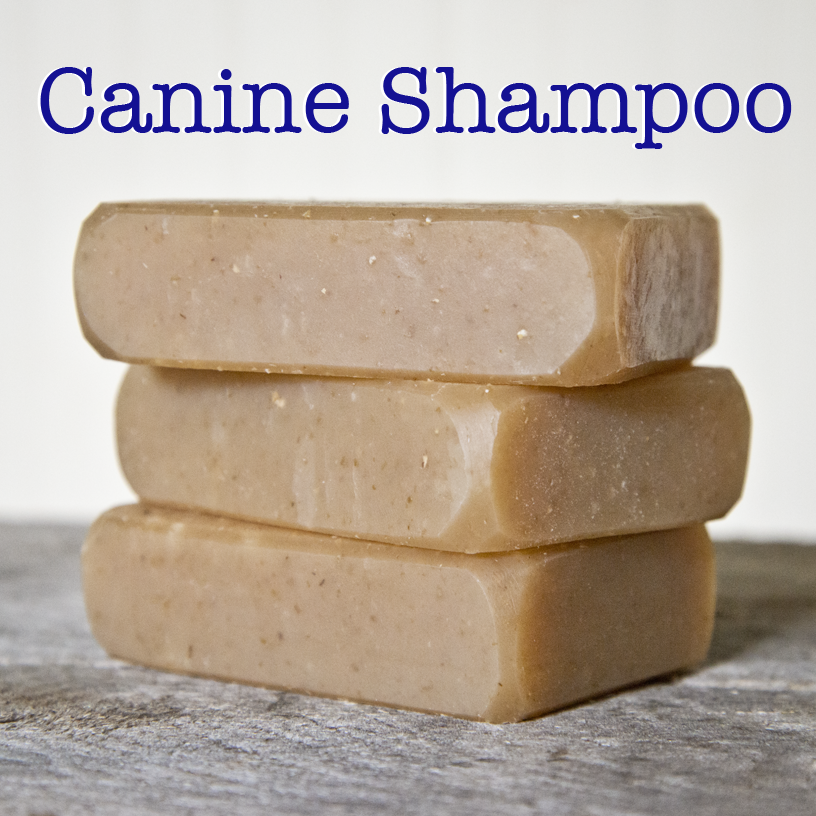 A great deal of thought and research went into our canine shampoo and we believe that we have come up with something very special. The star ingredients of this soap are tea tree, lavender, rosemary, and ground oatmeal. The tea tree is anti-fungal, anti-bacterial, and is also said to relieve pain and itching. Lavender has always been known as a healer, and can calm a hyper, anxious dog. Like tea tree, lavender is also anti-itch. The rosemary has anti-oxidant and anti-inflammatory properties. Tea tree, lavender and rosemary are all said to prevent and treat fleas and finally the oatmeal calms and soothes your dog's skin. So many benefits jammed into one bar of soap!
This soap has a soft, warm, earthy scent… and guess what?! It's not just for dogs, you can use it too!
Our Canine Shampoo can now be purchased through our website!