Today is the first day of Fall… The best season of them all, and it just so happens that this is our best seasonal soap so far! This amazing soap is scented with Orange and Clove!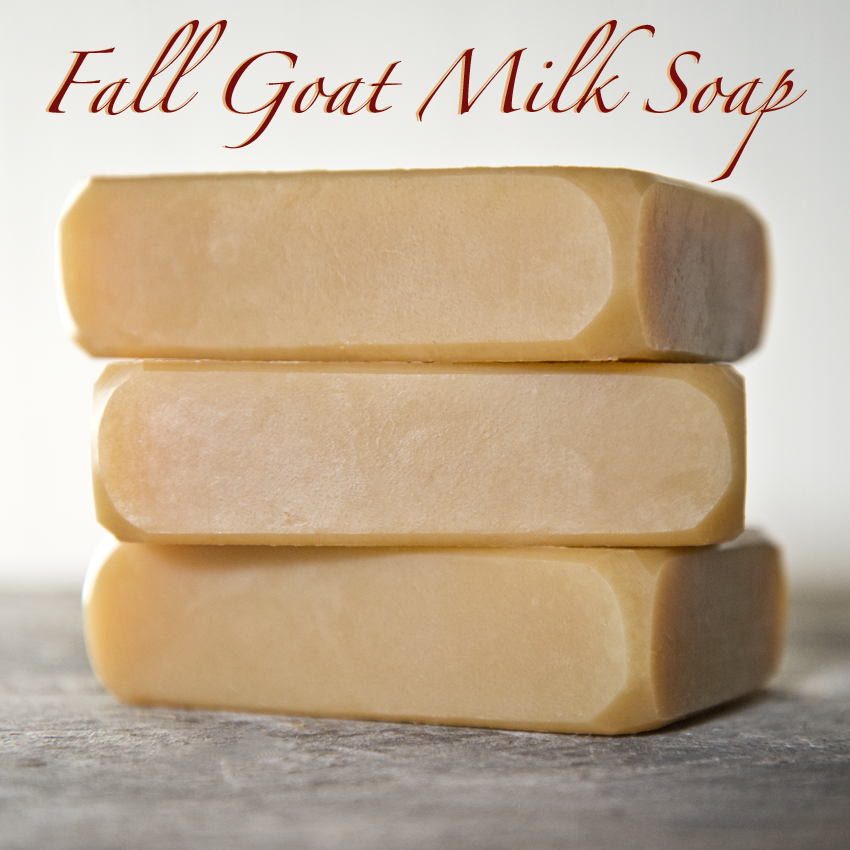 We had decided back at the beginning of the year that our Fall soap was going to be Orange Clove. To me that is the perfect scent to represent Fall. Back a few months ago we ordered all the supplies we needed to make this new scent so we could start our tests. The day the essential oils came in the mail I unpacked the boxes, put the tanks on the counter, and left the house for a few hours. When I came home I walked in the door and was hit in the face by the smell of clove… Now we knew clove was a strong smell, we were prepared for that, but this was incredible. The tank was unopened and sealed! We spent some time trying to figure out the perfect combination. A combination where the clove did not completely overwhelm the orange… and let me tell you folks, we found it! It's the perfect combination! It's truly a wonderful scent and I can't wait for all of you to try it… it's a shame it will only be around for a few months.
Like with our other "Season Soaps" you have a chance to win two bars and try it out for yourself! Enter below!
All entries will be verified. If you do not follow through with the entry it will be void and you forfeit your chance to win.