It's SPRING!! Oh my goodness I am not sure I have ever been so happy for winter to end. Yesterday was the first day of Spring, which means it is time for our Spring Goat Milk Soap to come out!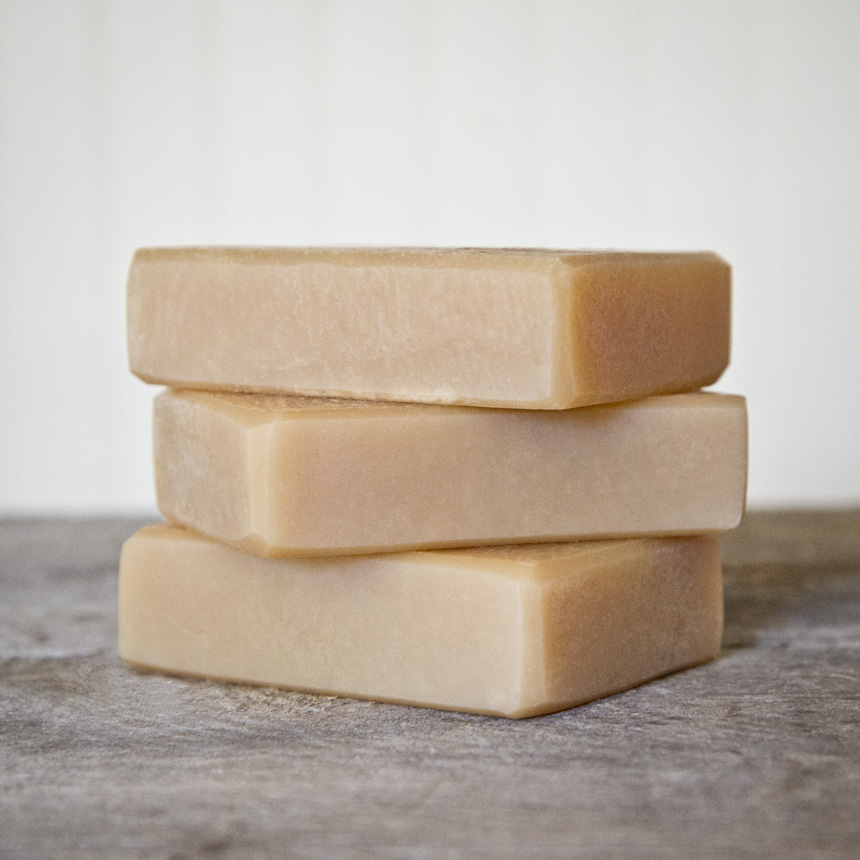 The plan was to have a set scent to represent each season that would return each year. This worked out for all of our seasonal soaps, except for Spring… which we learned soon after making the first batch that Kevin and I were allergic to the main essential oil used. It was awful! Every time we had to work with it we would both get terrible sinus headaches. So, while it was a pretty bar of soap, that many people enjoyed, we had to change it up this year. The other seasonal varieties were wildly popular (especially Winter which sold out in just two weeks!) and will remain the same. So what did we pick for this year's spring soap?!…. A wonderful floral blend!
For the 2015 Spring Goat Milk Soap we used the essential oils of Jasmine (one of my favorite scents), Rose, and Lavender. This bright, cheery soap has a light floral scent. It's a beautiful blend and I am extremely happy with it! This will be a returning soap for sure!
Our Spring Goat Milk Soap will be available on our website and at our farmers market and craft show booths through the Spring!