Have you had the opportunity to try our Goat Milk Soap Laundry Detergent yet?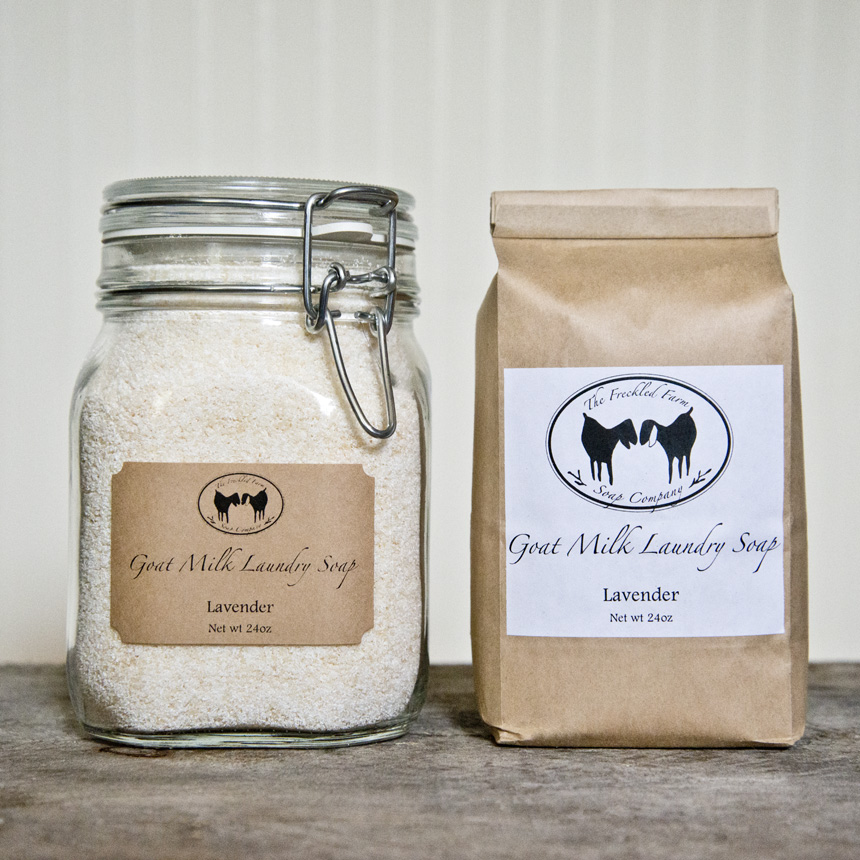 Most people are very conscious of the products that they use on and put into their body. It's time for us to think about the products we use on our clothing that sits against our skin all day. Our detergent is all natural. You simply use one tablespoon. That's it! You don't need any additional soaps or fabric softeners. It gets even the tough stains out and leaves your clothes feeling soft and smelling clean. Once you use it you will wonder why all laundry detergents aren't this simple.
Our Goat Milk Soap Laundry Detergent is safe to be used in both top loader and high efficiency machines. Our recipe has minimal sudsing, which is much better for your machine and clothes, and the ingredients are gentler on your machine and the environment!
Find our Goat Milk Laundry Detergents Here