As most of you know by now we are introducing a new soap each month in 2014. For March I am so excited to introduce our Cedarwood Goat Milk Soap!!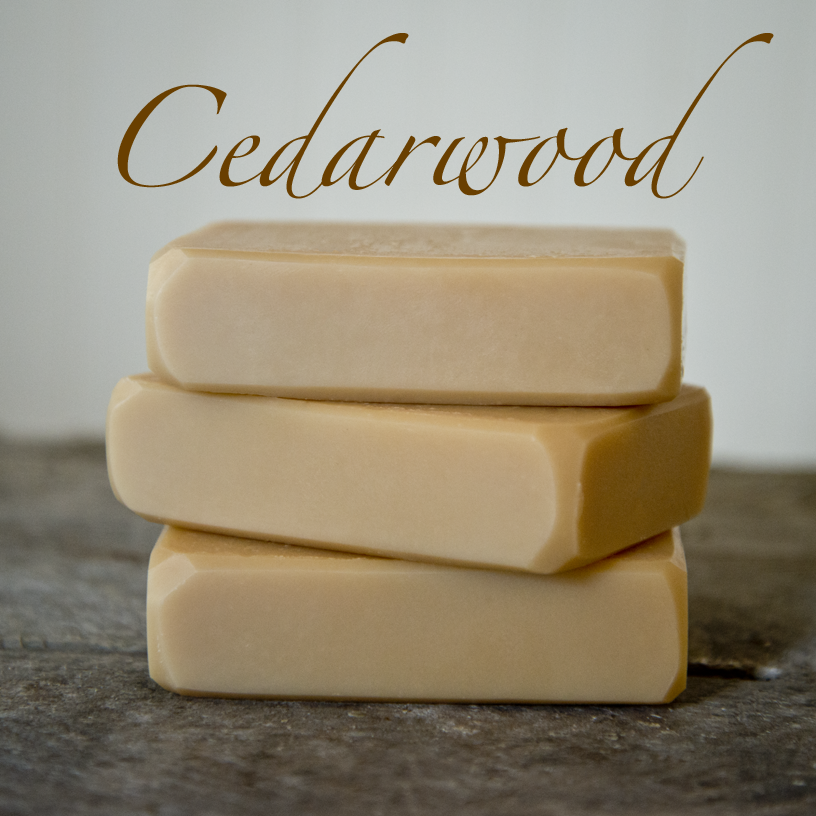 While planning the expansion of our soap line I knew I wanted to add some soaps that would appeal more to our male customers. We have many "gender neutral" soaps, but I wanted something that could be considered "manly." With essential oils the wood scents are about as manly as it gets. This soap has the hardy deep smell of fresh cut cedar… I'm a fan.
Our cedarwood goat milk soap is made with the essential oil of Virginia Cedarwood (of course). This particular soap uses the castile recipe. In our house the castile is our "all purpose" soap. We use it as shampoo, for shaving, to wash our hands and bodies… everything. We decided to do the cedarwood with this recipe so it can be a nice all purpose bar for men.
While we made this soap to give our male customers more options it's still a great bar for everyone. The cedarwood essential oil is said to have many benefits, including acting as an antiseptic, anti-flamatory, antispasmodic, astringent, insecticide, fungicide, and the list goes on. To read more about the benefits that studies have shown to be associated with cedarwood visit this article.
Our Cedarwood Goat Milk Soap now is available on our website!