We are starting to see a light at the end of the tunnel! A large portion of our population now has the vaccine and the numbers are declining. We have gotten lots of emails and messages lately asking what our business is going to look like once Covid is over. When would we be returning to the farmers' market? Would the free shipping threshold return to its pre-pandemic level (free shipping for orders over $50), since it was only lowered to relieve the burden of shipping on our market customers who were not used to paying for it? When will the farm open back up for tours? These are all subjects that have been discussed, ad nauseam, around the farm. We thought it might be a good idea to put our plan out there so everyone knows what to expect from us in the future. While we are still not 100% clear how things will look for us in the future, and expect things to change as we adjust to whatever it is we are moving into, we think we have a pretty solid plan established at this point.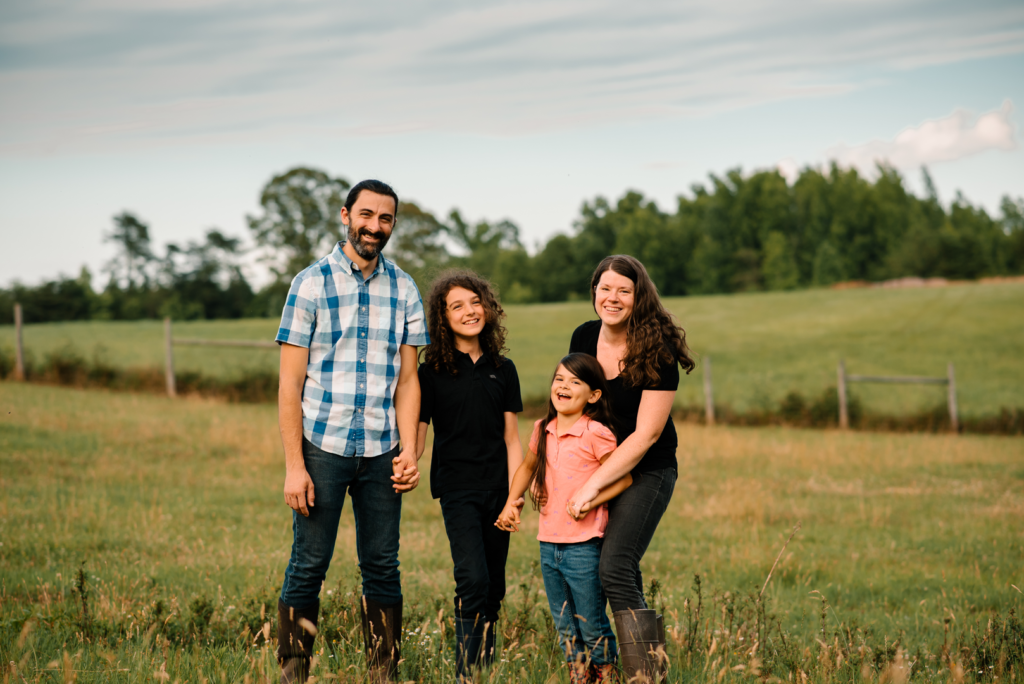 Free Shipping:
Let's start with the only subject we really have a clear, cut and dry answer for. Our free shipping threshold will NOT return to the pre-pandemic levels, we have added too many customers outside of Richmond and Charlottesville who depend on it, however it cannot stay where it is right now. Over the last year shipping costs have increased and it's an enormous expense for us. In order to continue to maintain a low free shipping threshold we have to increase our average sale a little. So our new threshold, starting today, will be free shipping on all orders $35+. We believe this small $5 increase will make a pretty big difference and keep us from having to return to the much higher threshold we used to have.
Free shipping on our gift sets will remain at their current level. One of the greatest things about our gift sets is that they are one click and you are done. It makes life so easy on the gift giver, and we didn't want to change that, so although some of our gift sets are below the new free shipping threshold they will still be eligible for free shipping.
Farm Pick Up:
This is another thing we will not change after the pandemic is over. Our pick up station is now a permanent structure on the farm. Customers are welcome to pick up their orders directly from us. Some people prefer this to waiting for the package to come in the mail. Please keep in mind the distance you will need to travel when choosing this as an option. Many people hear "Goochland" and think the Short Pump area, but we are located in *way* western Goochland, about 45 minutes from both Richmond and Charlottesville.
Farm Tours:
Unfortunately, I do not see us opening up the farm anytime in 2021. As a team of two, farm tours have always been difficult on us. They take us away from our business and farm duties, which are immense! Years ago we switched to doing open houses twice a year so a few lucky customers could come visit the animals, see the set up, and purchase soap. The health of the family and animals is paramount, so the farm will remain closed the rest of the year. This gives us one less stresser to worry about. We are considering bringing back the open houses next year. We will keep everyone up to date.
Farmers' Markets and Craft Shows:
This is probably the most difficult and most talked about subject around here. When the pandemic hit we made changes to our business to get ourselves over the hump until we could return to our farmers' markets. However a few months into the pandemic, taking into consideration the high risk individual in our household, we knew we needed to make larger, more long term changes. The business was turned upside down and we had to put a great deal of time, resources, and money into making the website our main source of income. It was, and still is to some degree, like completely starting over. Our workflow and workload has shifted dramatically over the last year. Because of this, it is incredibly unlikely that we will ever return to a full time farmers' market schedule. It takes most of the week to prepare for market. That time is now spent getting website orders out the door. Our fear is over extending ourselves, which will diminish the quality of our work and customer service.
We did not apply to our Richmond farmers' market because we didn't know when/if we could get a vaccination at the time the applications were due. If we decide to return to that market, fall would be the earliest we could make that happen at this point. The Charlottesville City Market has given us permission to come back whenever we are ready. We may decide to return on a part-time basis, but at the moment that is up in the air.
When it comes to our favorite festivals and craft shows we hope to get back to that in the fall. We hope to attend this year's Clifton Day and Richmond Craft Mafia's Handmade Holiday (assuming this show returns this winter). It is quite likely that our markets and events will turn into a one-off thing we do now and then.
We want to extend a huge… enormous… gigantic… thank you to all of you who have supported us over the last year. We wouldn't have been able to keep going without all of you. You lifted us up and kept us going during this very difficult time. We will continue to do everything we can to maintain the high quality products and service that you have all come to expect and we are excited to settle into this new chapter. Thank you!