It's finally here: Our Goat Milk Laundry Soap!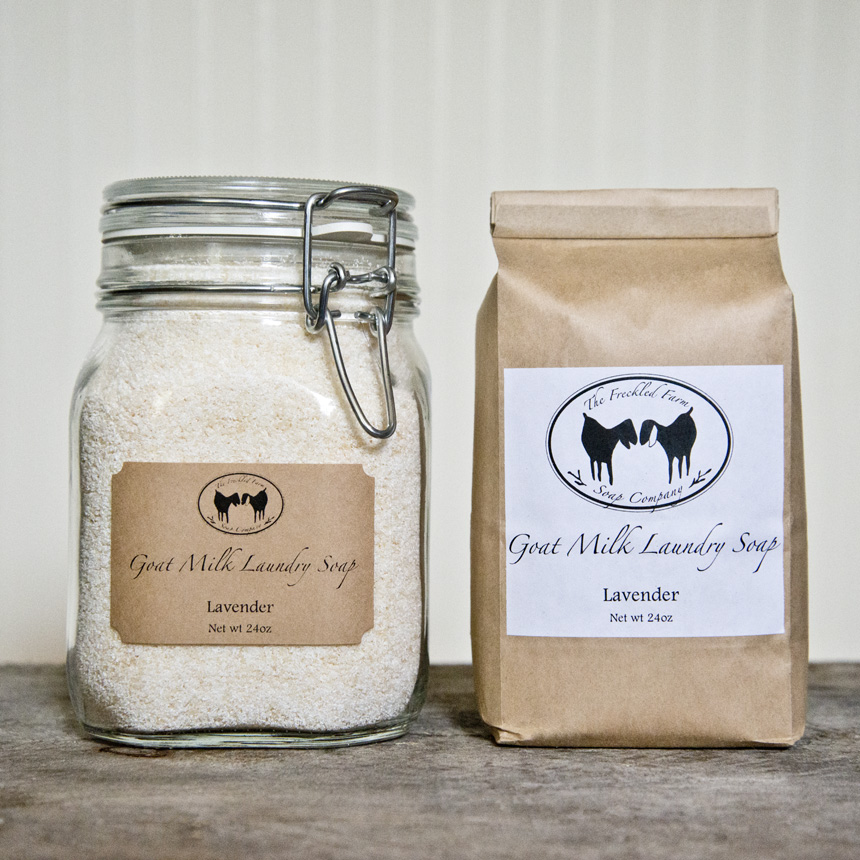 We've been working on it for months and have put this laundry detergent through the paces! It has worked wonders on our red clay caked farm clothes and we have heard nothing but great things from our soap testers! It was able to get stains out of our clothes that have been there for a long time, and it works it's magic with only a tablespoon of detergent. You get over 50 washes out of our 24 oz containers.
It is always exciting to release a product that you know your customers are going to love and we can't wait for everyone to try it! Check out the detergents on our website…. and remember orders over $50 receive free shipping!