The post is coming a little late today. We had a crazy day to top off a very eventful week. Tina kidded early this morning. One kid was born before we got outside to her at 5am and the other came shortly after. The second kid came out in a bad position, making it a very complicated birth. I am extremely grateful that we got to her in time for that one. I will write a separate post where I go into more detail about her labor later. Tina was the last goat to kid. Hillary kidded Sunday, so all of our 2014 kids are here!
While you wait for the post about Hillary and Tina's kidding I thought I would go ahead and share a little sneak peek picture of all of the cuteness to come… This is Chelsea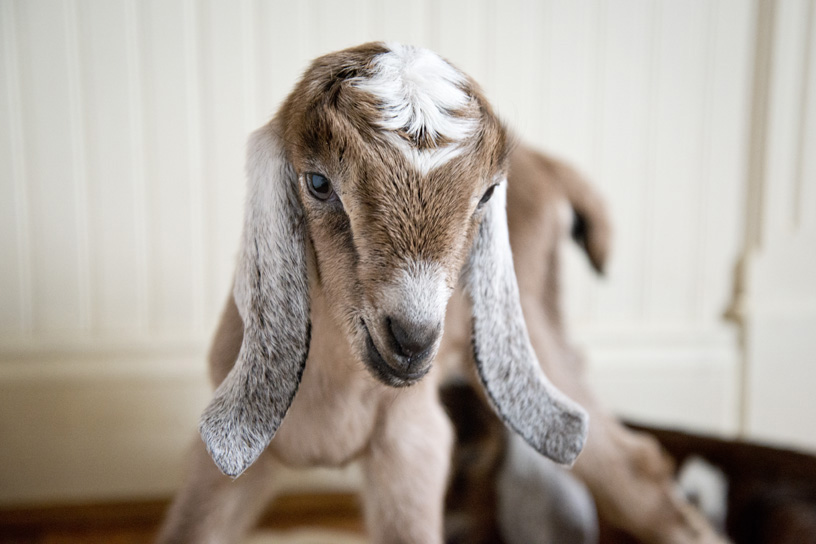 Tomorrow is the first day of spring!! And to celebrate we are introducing our new "Spring" Goat Milk Soap and running a giveaway where one lucky winner will win two bars of our spring soap along with one additional bar of their choice. Check back tomorrow to enter the giveaway!!