If you follow us at all you have heard plenty about "The Freckled Farm Family" which includes Kevin, me, and our two children Breckin and Bryce, but the truth is we wouldn't be where we are today without our support team. This wonderful group of people are who make our lives easier and allow us to grow our business. We are incredibly grateful for them, so we thought it was time to honor them!
This is who you are likely used to seeing… The Freckled Farm Family – Crystal, Kevin, Breckin, and Bryce: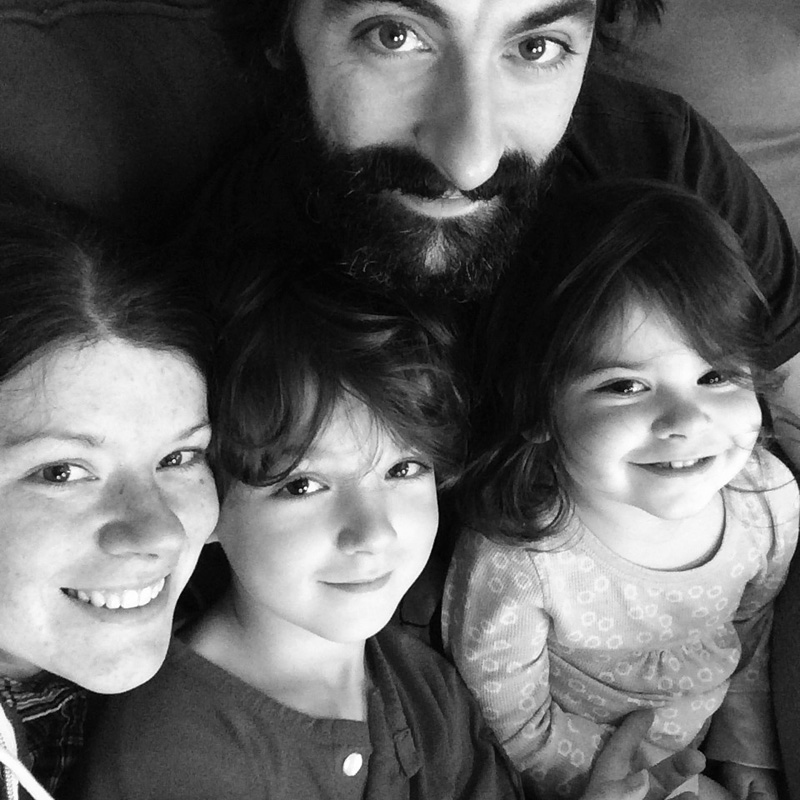 Now Meet Our Support Team!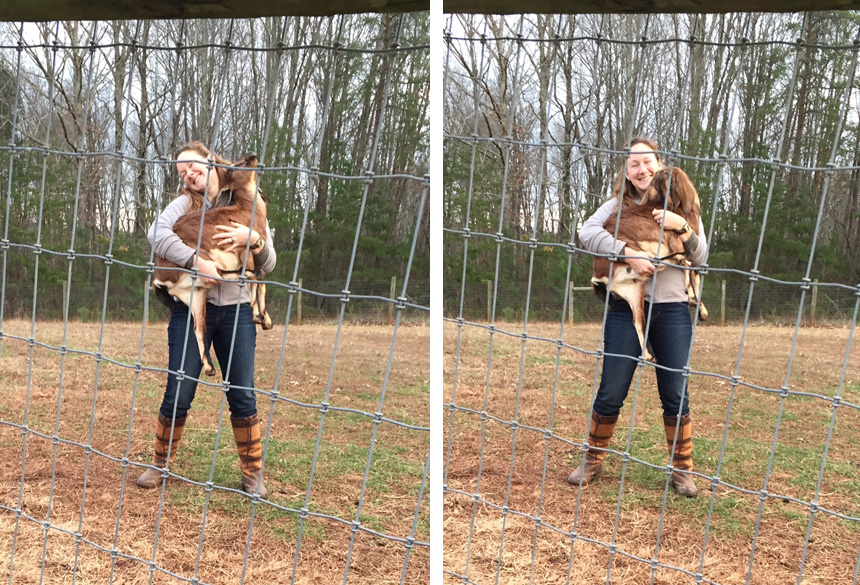 Ashley
Ashley is our "farm hand" (farm sitter… whatever you want to call her) and quite frankly I don't know what we would do without her. Farms run like clockwork. Regular farm chores are twice a day exactly twelve hours apart. The animals come to rely on our punctuality to be fed, and when it comes to milking, their comfort. For my breastfeeding mommas out there you know exactly how it feels to go too long between "milkings." So everyday at 5am and 5pm we do farm chores, which includes; feeding the animals, changing out their water, mucking the enclosures, and of course milking the does. This can occasionally pose a problem. It's not always possible to be at the farm right at farm chore time. We may have a craft show, market, a wedding for the photography business, or family event that gets us home later than 5pm. Sometimes we even like to get a weekend away… imagine that! This is where Ashley steps in. When we aren't going to be at the farm at farm chore time she comes and takes care of the farm for us. She knows exactly how to run the farm and can step right in, in case of an emergency. It's extremely comforting to know that I have back up to take care of my animals in a pinch. She knows the animals by name, and knows them well enough to be able to tell if something is off, so we have another set of eyes on our herd. We trust her (which is saying a lot when it comes to our farm, which is our home, our livelihood, and a part of our heart) and love her! She deals with our tornado of craziness and we are so grateful for her!
I highly recommend (obviously) Ashley's farm and pet sitting services. Contact me for her information.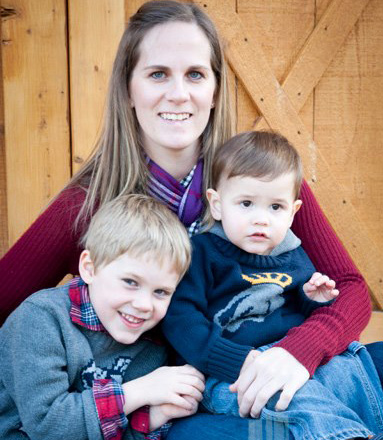 Lauren
Lauren and I have been friends since we were fourteen years old. She has been a support system for me long before the farm, so the work she does for us is really only the beginning, but that's all I am going to highlight here. Lauren was one of the first soap testers. Her and her parents were part of the group who gave us feedback that helped us to develop the recipe that we use today. Lauren also was our very first booth sitter. When we started out we had one booth set up, so we would only commit to one location at a time. We quickly realized that we needed to be able to expand to do two locations at a time. This was easy enough with Kevin and me, but the demand continued to grow and we needed someone who would be able to run a third booth or to run a booth when one of us were unable to attend one of our regular locations or to help when we were in very busy locations. Lauren was of course the first person we thought about. She's a great salesmen and works so hard for us! We love you Lauren.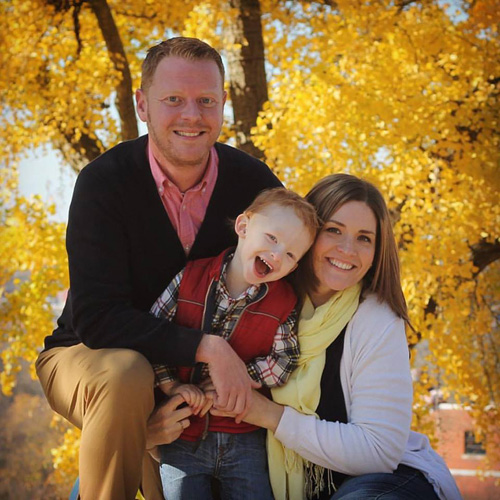 Ashley (the other Ashley) and Mike
Ashley and I have been friends since college. We have always been a great support system for each other. Years ago Ashley offered to run booths for us if we ever needed anyone. As the business expanded, as did the need for her help. Ashley and her husband Mike are hustlers! They can sell goats milk soap like it's nobody's business!! It's comforting to know they are working for us. After Ashley worked a recent holiday craft market for us I had the vendors who were set up around her send me messages making sure I knew how hard she worked. Vendor friends are always commenting about how awesome our booth sitters are!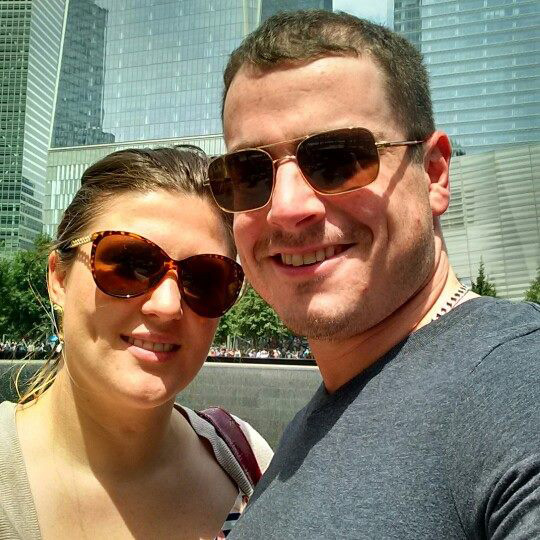 Clairee and CC
CC is my brother and Clairee is my soon-to-be sister-in-law (that a lot of hyphens). Like all of our other booth sitters they are incredibly hard workers. Sometimes I will set outrageous sales "hopes" and they will work their butts off to reach it and in some cases exceeded it. They played an huge role in our record sales day this past December. It's often hard to find salesmen who are as passionate about selling your product as you are, and somehow we we lucked into three different families who are willing to sell our soaps as if they made them themselves. It's a rare gift and one of the reasons we are so incredibly grateful.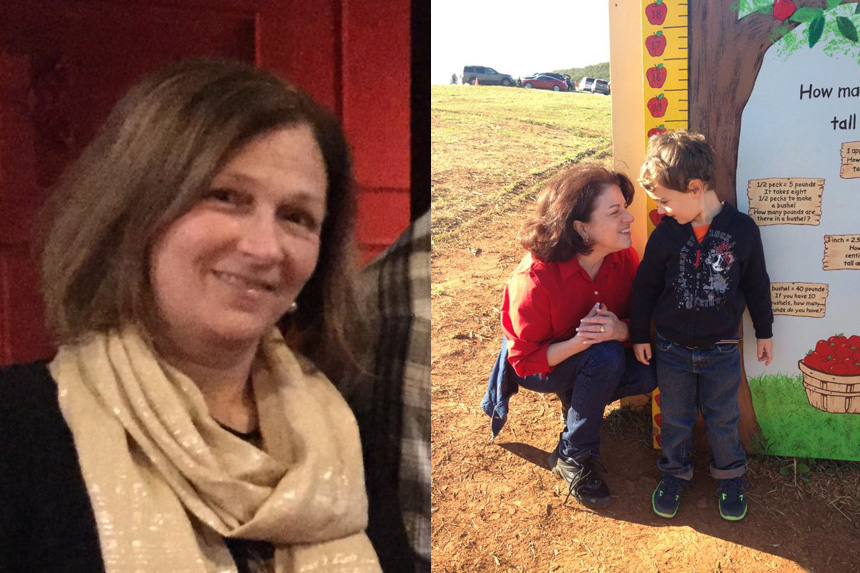 Cindy and Patty
These are our mothers! Beyond the motherly support that they provide they have babysat countless hours for free. While I know they do this because they love us and the kids, and are looking for an excuse to be around their grandchildren, it is still beyond helpful for us. Taking the children to certain craft shows is just out of the question and the moms step right in and take care of things at home. It's hard leaving your children but knowing they are in good care makes it easier for us to concentrate on selling soap.
We are so grateful to have these people in our lives. Without them we wouldn't be where we are today.