At The Freckled Farm Soap Company we run a special deal if you purchase four bars of soap together (our 4 for $20 deal). With this deal in mind we thought it would be fun to put together sets of four bars with specific customers or for specific purposes in mind to help customers find the best set for themselves. Over the course of the next year I will periodically post sets of soap that will help you pick the perfect 4 for $20 deal for yourself!
This first set are the bars of soap that our male customers tend to gravitate towards. Obviously not all men are the same and we have male customers who use our entire line of soap, but these four bars are the ones that are most often chosen by men.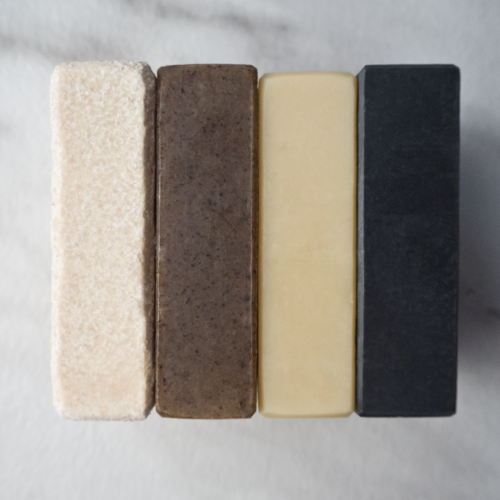 Rosewood Salt Goat Milk Soap – This bar of soap is 50% Himalayan pink salt and has a light floral/woody scent. Once wet it has a pumice like texture. This has been our number one seller to our male customers for years.
Irish Goodbye Stout Goat Milk Soap – What man doesn't want a beer soap? This soap is made with the Irish Goodbye Stout by Final Gravity Brewery in Richmond, VA, and malted barley grown and malted by Woods Mill Malt House in Nelson County, VA.
Virginia Cedar Goat Milk Soap – Not only does this soap have an excellent woody scent but it also makes a fantastic shave bar. It has the same thick, lotion like lather as the Castile Goat Milk Soap giving you a nice smooth shave.
Deep Space Goat Milk Soap – This is an overall top seller. Everybody seems to love this black bar of soap. Women love it because it's such a great soap for your face. Men seem to love it because it's black.