At The Freckled Farm Soap Company we hand bevel the edges of each bar of our goat milk soap. We do this because it improves the feel during use and because it gives each bar a cleaner look!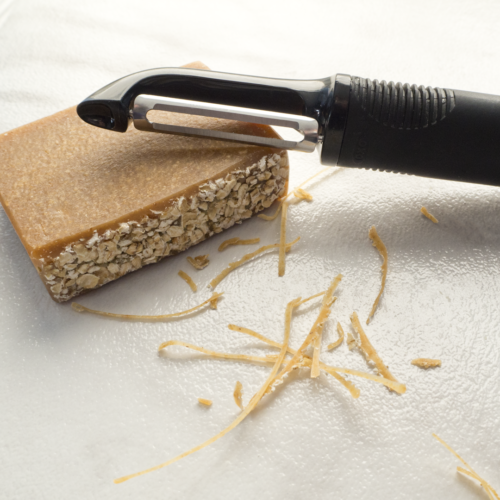 When we first started making goat milk soap we would hand out samples to friends and family to get feedback. Their responses were incredibly helpful and in several cases really shaped the way we do things still to this day. One piece of feedback that we felt was incredibly valuable was that the corners of the soap were a little sharp the first few uses. We definitely agreed, and even though it involved a lot of extra work, we decided to start hand beveling the edges of each bar. That the way the experience using our soap is great from the beginning.
As we started beveling large batches of soap we soon found that it not only improved the feel of the the bar during use but it also improved the overall appearance of each bar. It makes the soap look cleaner and more uniform. Our customer's experience, the whole experience, is extremely important to us, so we continue to do it to this day, even as our production continues to grow.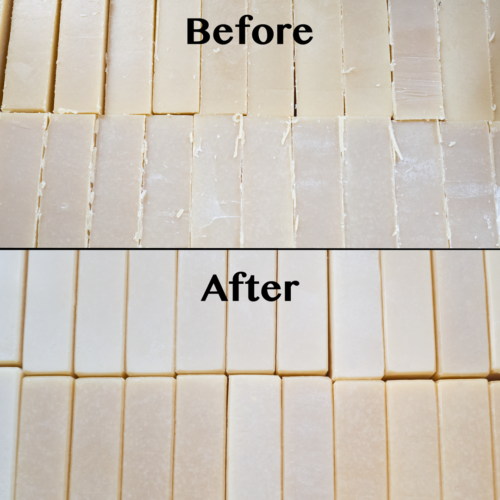 We will continue to do whatever can to make sure our customers have a great experience with our soap. We hope you appreciate the love and care that goes into each bar of soap!