We get several requests a week from people asking if they can tour our farm. It's just Kevin and me running the farm, business, and homeschooling our children, so our schedule is extremely full and time is precious. That means we are rarely able to accommodate these requests, especially at the rate they come in. We've been promising an open house for a while and we have finally set something up!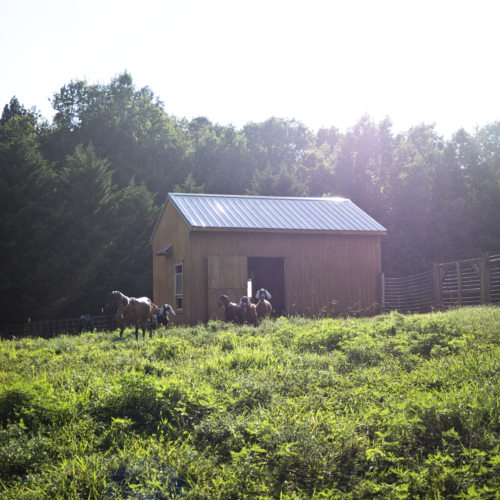 Our farm is on a shared driveway, with neighbors and very little parking. It's not exactly set up for tours. So instead of just making our information available and saying "come one, come all" we set up tour times with a limited number of participants and taking reservations. This will stagger everyone throughout the day until the time comes for us to do our evening farm chores.
The tour is free and we will have our farmers market booth set up so guests can purchase our products while they are here.
September 23rd, 2018
10am – 2pm
At The Freckled Farm in Goochland, VA
Tour times:
10am – This time slot is already 50% reserved
11am – Available
12pm – Available
1pm – Available
Please email me ([email protected]) to make your reservations. We will give you information about your tour and the address to the farm (about 45 minutes west of Richmond and 45 minutes east of Charlottesville).