If you follow us on Facebook you might remember me talking about getting a few new soap molds a while back. Well, they came in and we have spent a few months building our supply and we will be debuting these new shapes at our next big craft show, the Augusta Expo's Semi-Annual Arts and Crafts show.
Soaps from these molds will not be sold on the website, because that would get too difficult and confusing. Instead they will be sold at farmers markets, craft shows, and are available for custom orders. We are so excited about these new molds and think they will make an amazing gift or favor for weddings or showers!
Flower Mold: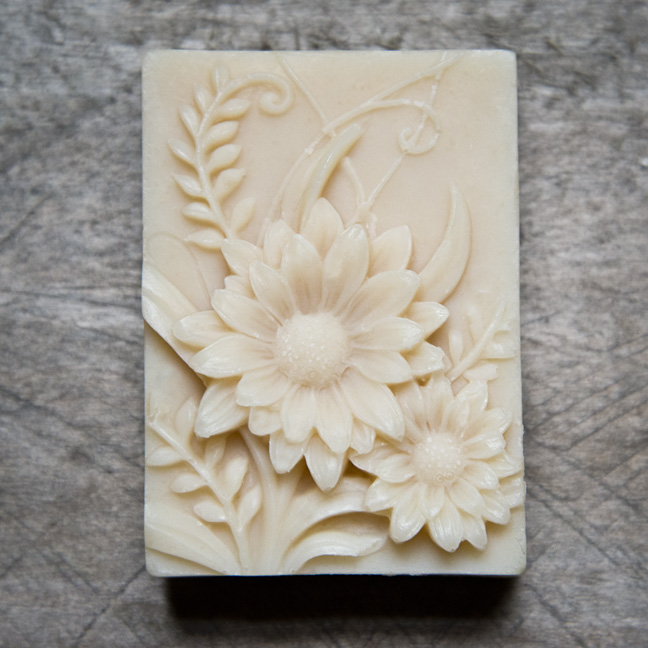 Wrapped Leaf Mold. This one is my favorite! It makes such a beautiful bar of soap. I think it would work perfectly for a natural, earthy wedding.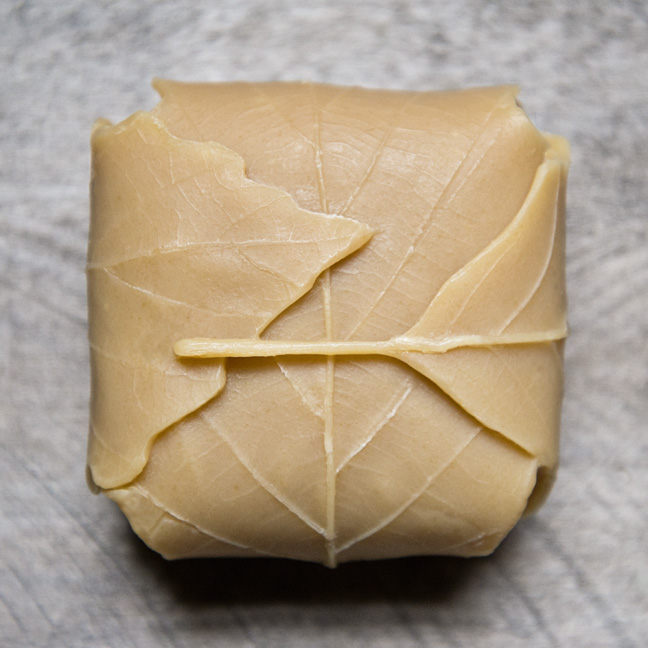 Leaf Mold. We felt like this one would be a nicely paired with the wrapped leaf mold above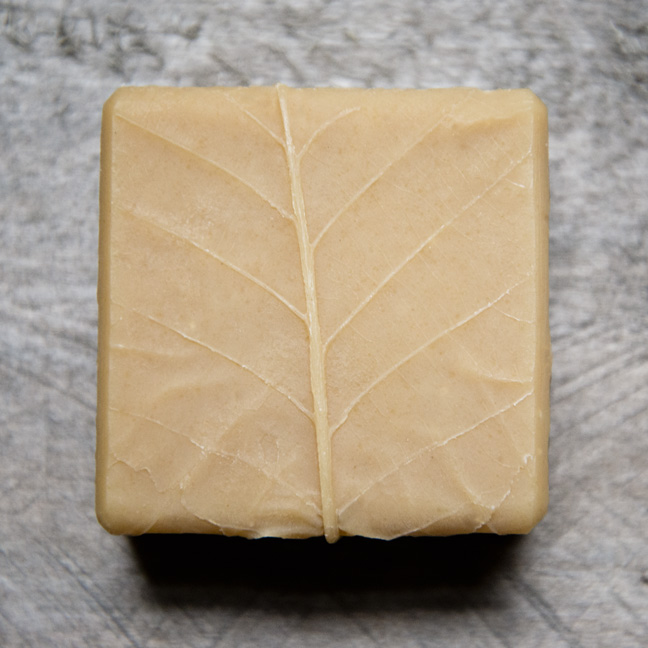 Rose/flower Heart. The example below is our Rose Goat Milk Soap, but it looks good with any of the scent… I just felt it was fitting to show it in rose.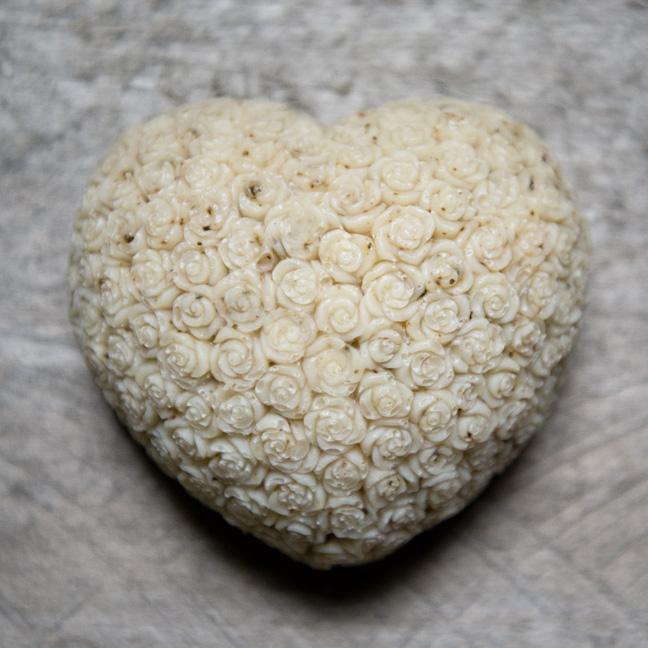 Flower/Snowflake. The title of this mold is "Flower" but to me it could just as easily be a snowflake.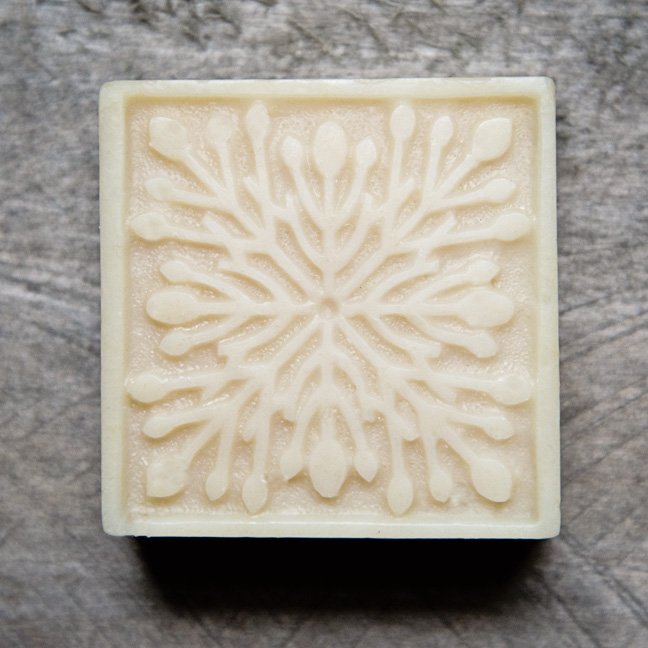 Finally, we have our stone mold. It could also be seen as a sponge.