If you are a fan of earthy, spicy scents then our Cleopatra Goat Milk Soap might be the soap for you!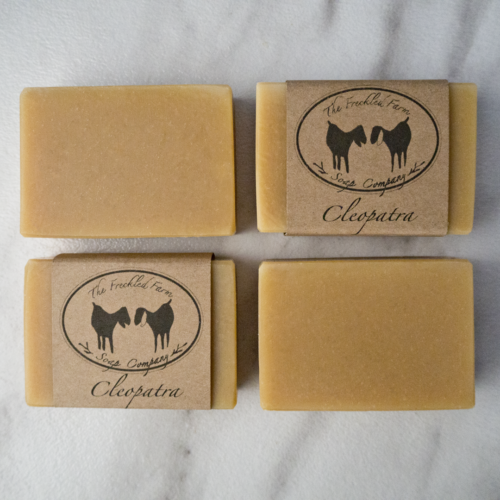 Cleopatra is one of my favorite soaps that we make. It is scented with frankincense and myrrh essential oils, which gives it this wonderfully warm, almost spicy, aroma. It was not a scent combination that I expected to enjoy so much but after that first batch it quickly became one of my go to soaps!
This fabulous soap received it's name because of Cleopatra's famed use of goat milk and frankincense in her beauty regiment.
To purchase a bar of our Cleopatra Goat Milk Soap visit our website!