Want to know more about the farmers, animals, and buildings on The Freckled Farm? Every Friday I will introduce you to another part of The Freckled Farm. This week you have a chance to get to know Ruth Bader Ginsburg!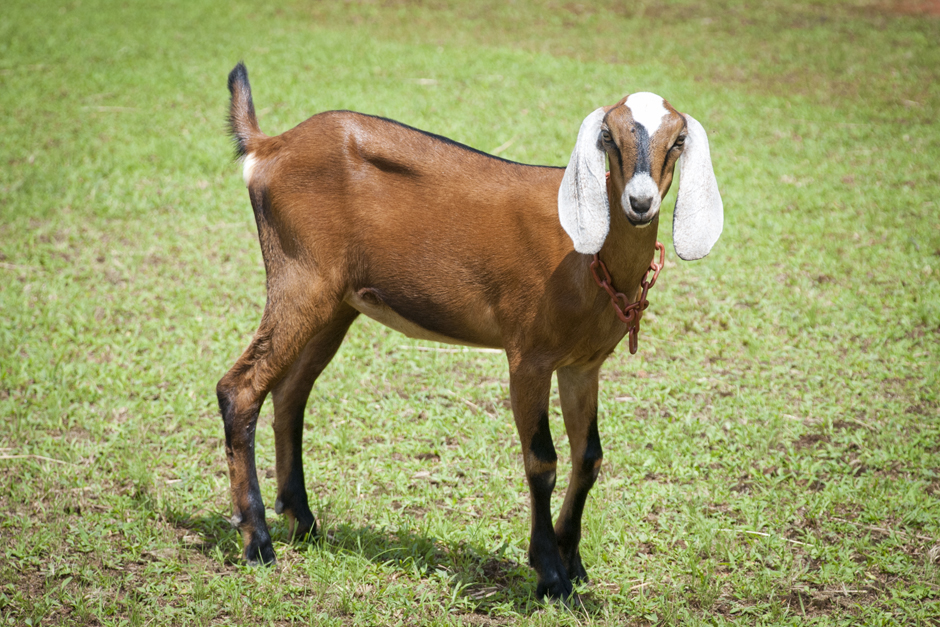 On The Freckled Farm our animals are named by themes. The llamas are named after mountains, the chickens are named after 80s and 90s sitcom characters, and our goats are named after strong, intelligent women that we love and admire.
Back in the fall we reserved two kid does for this spring from a farm in Louisa. We were really hoping to get a doe from a specific breeding (the dam and sire throw beautiful kids), but you never know what you are going to get so we were prepared to take kids from any of their breedings. We were overjoyed when spring rolled around and we got an email saying that the breeding resulted in one doe and one buck, and since we were first in line she would be available to us. Our second doe would come from one of the other breedings. Once all of the does kidded we visited the farm to make our pick. The doe from our chosen breeding was beautiful, as we expected. There was no doubt that we would pick her. The second pick came from a breeding of one of the past kids of our choice breeding. We ended up with two really beautiful girls.
Ruth joined The Freckled Farm in June. She is an absolutely beautiful doe. Her markings are incredible. She is sweet and playful as most kids are, but I have a feeling that as she gets older that she might challenge Tina for the alpha position. Even at her small size she has attempted to assert her authority when she was being pushed around by either pushing back or stomping her hooves in protest. She may one day take the position of our alpha goat.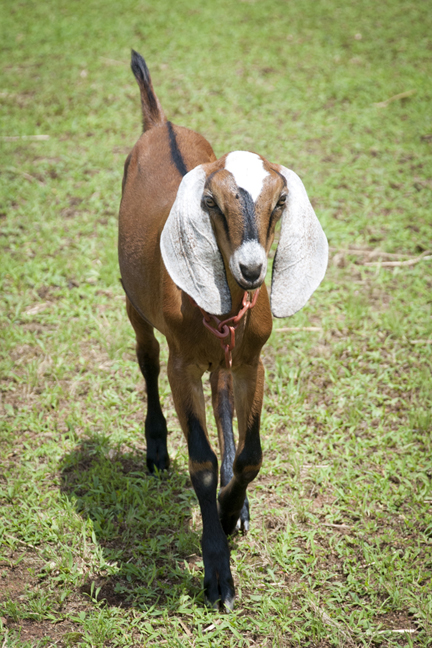 The Freckled Farm Soap Company makes handmade goat milk soaps. Our body care products are all natural and made with love. For more information about our products and to read more about the farm please visit our website: www.thefreckledfarmsoapcompany.com