If you aren't following us on Facebook, Instagram, and Twitter yet, you really should… and here is why: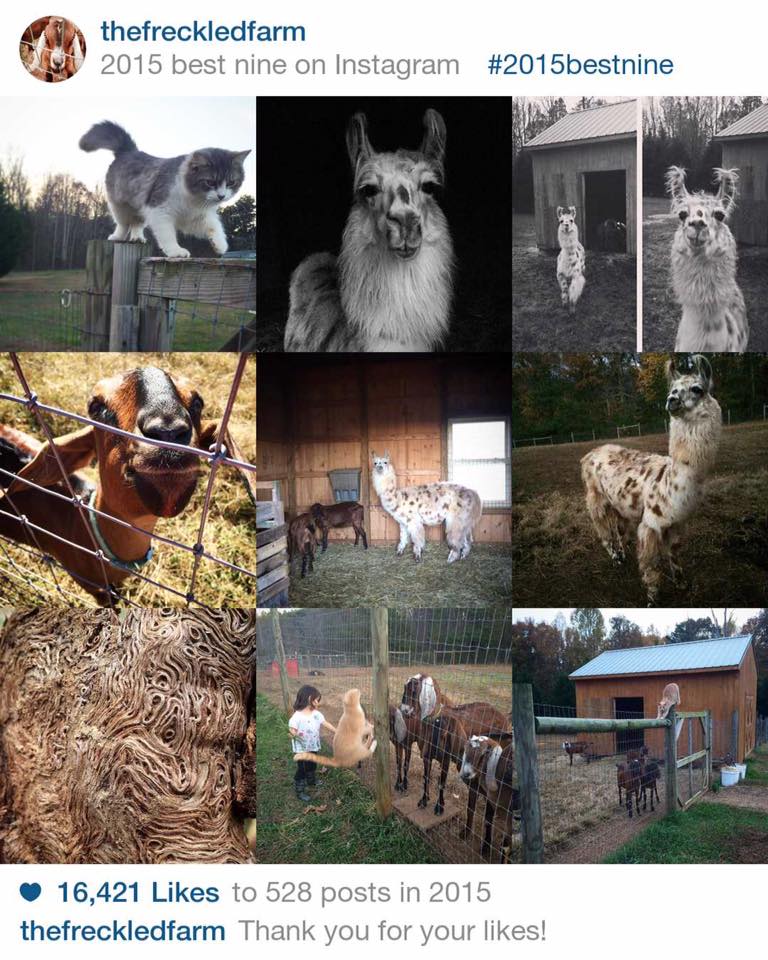 Instagram:
On Instagram we post daily (or close to it!) pictures from the farm. See pictures  of all of our animals, progress of the pregnancies (goat and pig), the births, the babies (goat, pig, and chick), farm chores, and progress in the garden and with homesteading projects. This year we will also be posting more farm, garden, and homesteading tips! Following us on Instagram also allows you to see peeks into our soap room and keep up with our current soap company projects.
Facebook:
We have two new Goat Milk Soaps currently in the works, as well as several new products! It's going to be a big year. Be the first to know when we release a new soap or product. See updates of where we will be, and any new stores who are carrying our soaps. Follow us on Facebook to keep up with everything going on with The Freckled Farm Soap Company!
Twitter:
Do you just want quick updates about the soap company and farm? Follow us on twitter!
The Blog:
Finally, if you are not already subscribed to the blog now is the time to do so! We have a huge list of awesome blog posts planned for this year. Learn more  about our goat milk soap. Learn how we make it and see behind the scenes. Learn about the ingredients we use and why we choose them. Learn about what we are doing to make our products better for the environment. Learn about new products. Have you ever wondered which soap is best for your feet, or face, or maybe even your hair? What about which soap is best for exfoliating or sensitive skin? Find out this year!