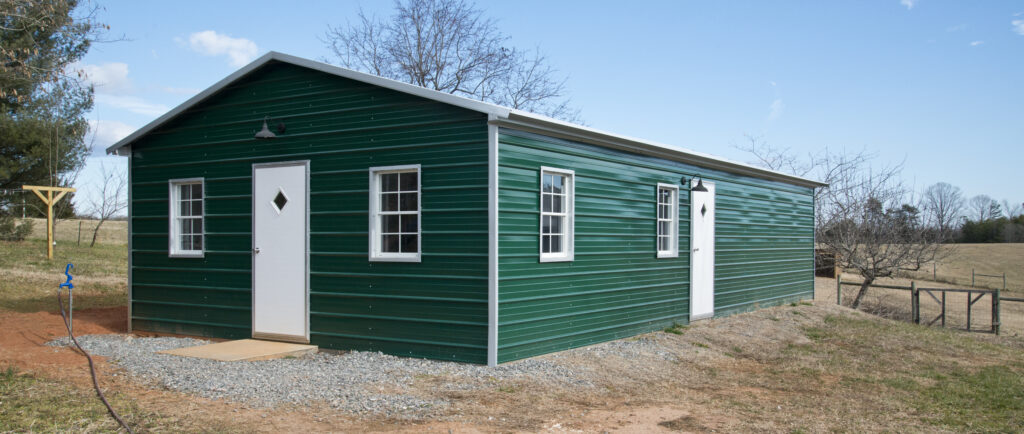 We started 2020 with the (enormous) goal of finally building our much needed soap facility. For years we had been making product and curing our goat milk soap in a large shed structure that we conditioned in the early years of our business and doing everything else in our home office. It was extremely difficult having the operation broken up like this. Having the office in our house meant the work life balance was completely impossible, and we had LONG since out grown both spaces.
We spent years trying to "tiny house" the workshop so that we made use out of every square inch. Towards the end of 2019 we finally reached a breaking point and decided we just couldn't put it off anymore. As soon as we rang in the new year we hit the ground running. Of course trying to complete any project during 2020 meant we hit many set backs and road blocks. It was mid-summer before we were able to move in and get to work.
It was wonderful being able to build the soap facility to our specific needs. The cure room is separate to keep us from having to live in an essential oil fog and it keeps moisture out and away from product. It also keeps the room at a temperature and humidity best for curing which helps control cure time. We have an office that also includes classroom space for the children. A photo station that I don't have to pack away so it's not taking up valuable work space and is full of light (I chose the placement of the windows for this specific purpose). So.. so much work space. Enough work space that we can make soap and then turn around to make laundry detergent without having to move materials and product to make workspace available. We have massive amounts of storage. And maybe best of all… our massive sink. It can fit even our largest soap making equipment.
Want to see it for yourself? Check out our video tour below!