At The Freckled Farm Soap Company we love making custom soaps. We do them fairly often for wedding and shower favors, however did you know that we also make them for hotels and bed and breakfasts for their guest soaps?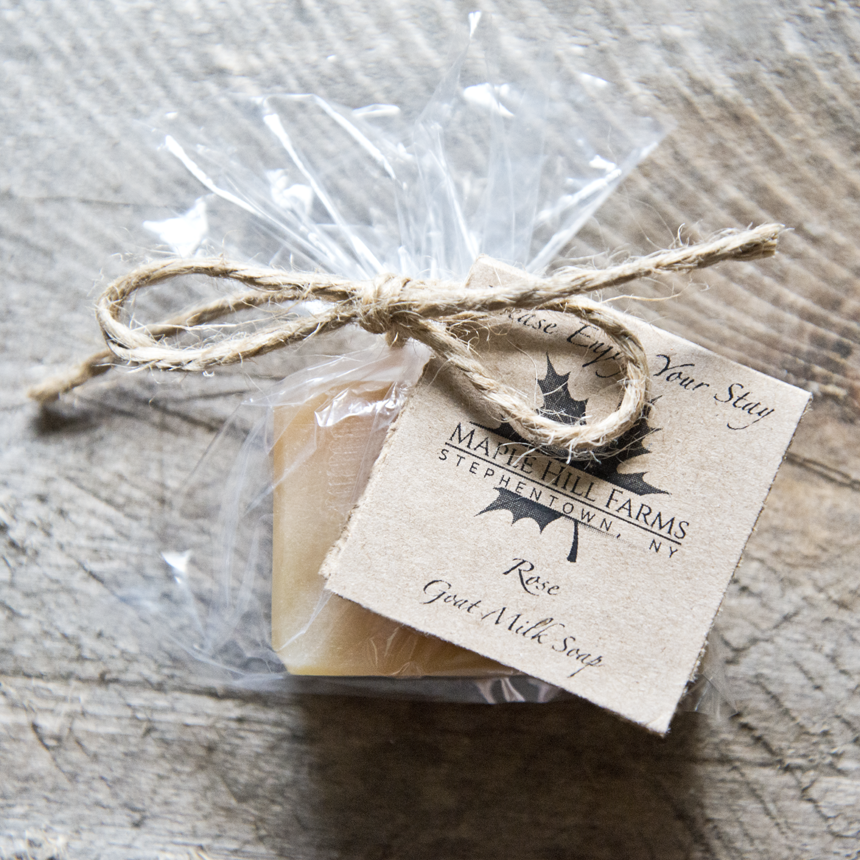 The image above is an example of a guest soap we made for a bed and breakfast in New York last year. Our half bars are the perfect size for guest soaps and we are able to make custom packaging with your logo and a message to your guest. This means you get custom branded soaps at a reasonable price, something that is normally too expensive for the smaller hospitality companies.
Give your visitors something special to remember their stay! Contact me for more details on how to get your own custom soaps for your hospitality establishment.